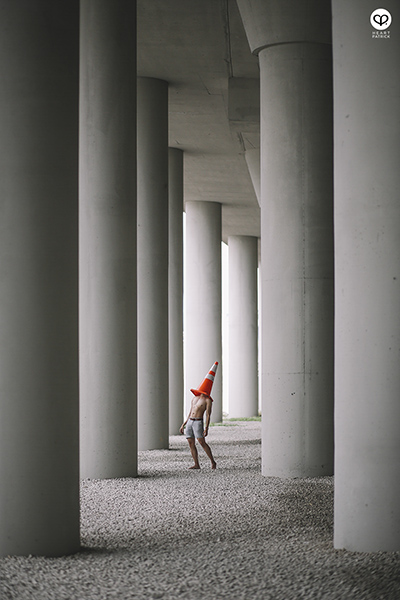 PORTRAITS • MAY 2017
PEOPLE 152:
REX CHOO IN
"REX AND THE CITY"

On a quiet Saturday afternoon at the CBD area, Rex and I spent time documenting his moments in the city that he has called home for the last few years.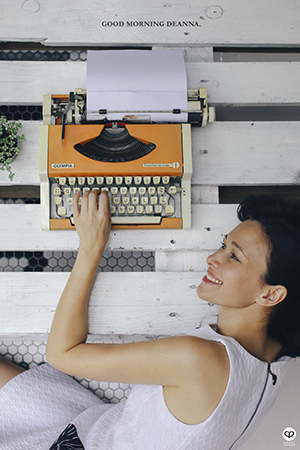 PORTRAITS • NOV 2015

PEOPLE 131:
DEANNA YUSOFF IN
GOOD MORNING DEANNA
It's a real honour to have the charming Deanna Yusoff herself join the line-up of the People series in this small collection of shots done against the backdrop of HeartAbode, fresh from yet another round of refurbishment.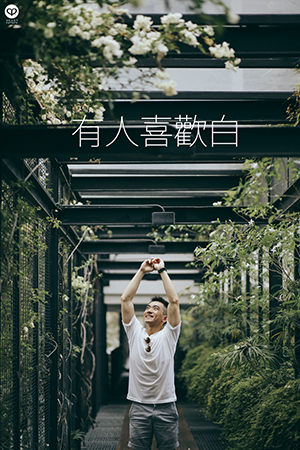 PORTRAITS • NOV 2015

PEOPLE 129:
PENG SHENG IN
有人喜欢白
White works, especially when it is used as a clean backdrop to highlight the sunny cheerful smile of Peng Sheng on a sun-blessed afternoon.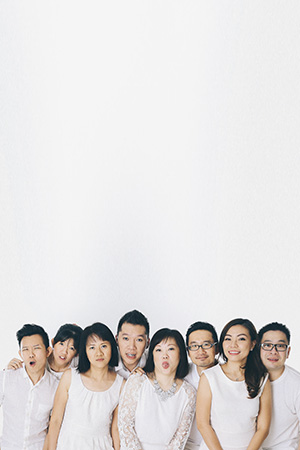 PORTRAITS • JUL 2015

PEOPLE 123:
BODYJAM GANG STUDIO SHOOT
It's a fun afternoon over at Futagoza Studio for a shoot with my beloved Fitness First Menara Manulife Bodyjam gang. After having jammed together for what feels like the last decade, it's refreshing to see each other in anything but gym wear and posing not for the mirror in the studio, but for the camera.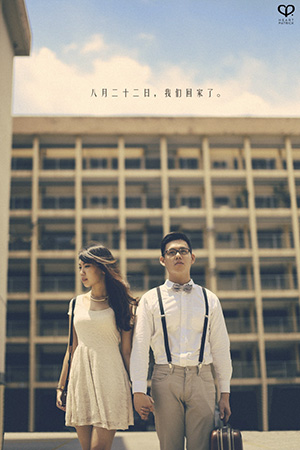 PORTRAITS • SEP 2014
PEOPLE 110:
LIM POHYENG AND GARFIELD LOW IN
"GOING HOME 回家"
The Happy Mansion Apartment blocks in Seksyen 17 has been in my to-shoot list for awhile. Today I checked that off in the company of a sweet couple in this themed shoot done in commemoration of a recent heart-breaking event.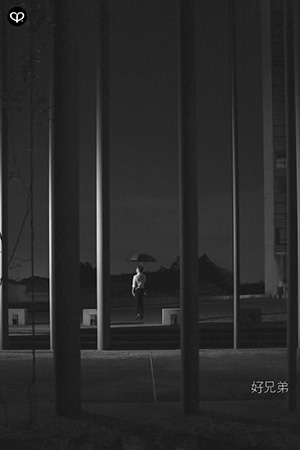 PORTRAITS • AUG 2014
In remembrance of the loved ones who left us behind, and of the last leg of their journey that we accompanied them for.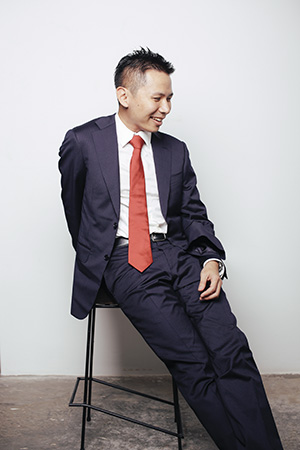 PORTRAITS • AUG 2014
Gene becomes this unsuspecting victim for a studio shoot try out.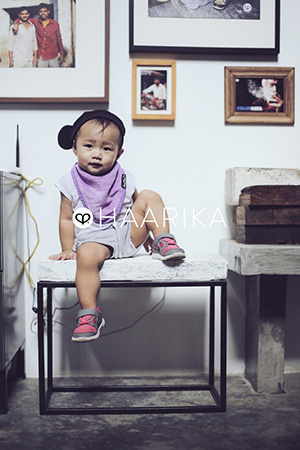 PORTRAITS • MAY 2014
An unsuspecting neighbour's adorable toddler became the target of my attention on a boring afternoon at home.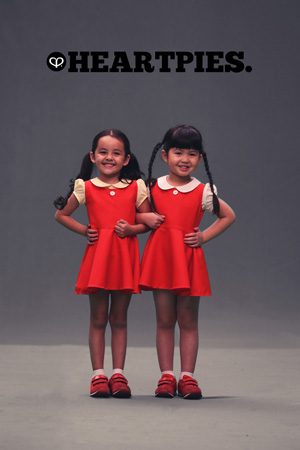 PORTRAITS • MAR 2014
Kids! Shooting them is one-half pain, and one-half joy. These stills are in done conjunction with the TVC of a children milk powder brand, truly an experience that I absolutely enjoyed.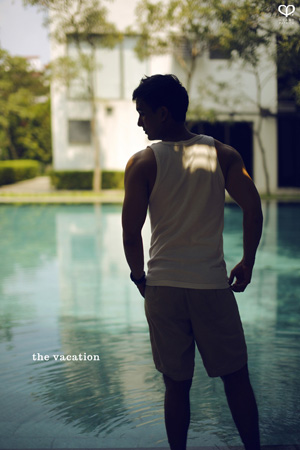 PORTRAITS • SEP 2013
PEOPLE 95:
BRYAN JOHN PAULOSE IN
"THE VACATION"
Officially the first portrait session in the labyrinthine maze that is HeartAbode v3, I have but merely touched the surface of this photography wonderland. Nevertheless the pace for more fun things to come has now been set. :">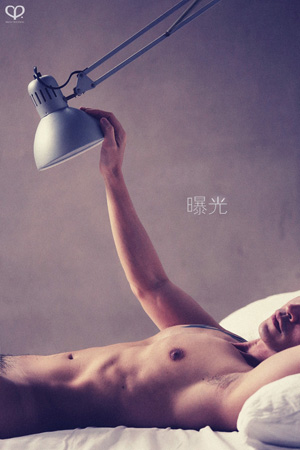 PORTRAITS • FEB 2013
The first creative portrait collaboration for the year starts off at a place I hold very close to my heart, somewhere I don't mind going back again and again just to soak in the ambience. The title theme is an accidental one, more of an after-thought than a planned direction. Yet somehow everything just flows nicely together in the end.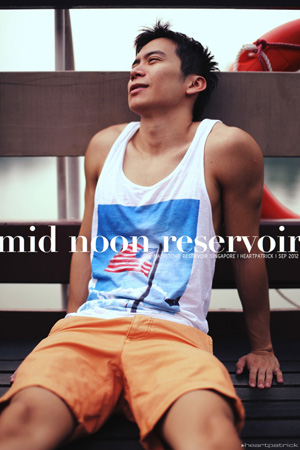 PORTRAITS • OCT 2012
PEOPLE 85:
JONATHAN IN
"MIDNOON RESERVOIR"
Contrary to those in the Klang Valley, reservoirs in Singapore are so much more accessible. After my very pleasant discovery of the Kranji reservoir in the previous visit, I'm now back for more at MacRitchie.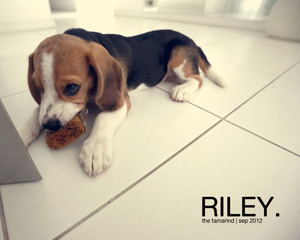 PORTRAITS • SEP 2012
Not exactly human, but every bit as adorable, I would like to introduce Riley, this amazingly high-energy beagle who stormed into my place one fine weekend afternoon and let his nose led the way.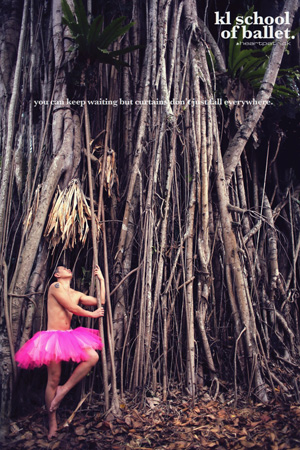 PORTRAITS • SEP 2012
PEOPLE 81:
FABLE FAWG IN
"THE KL SCHOOL OF BALLET"
The conceptual collaboration with the KL School of Ballet brought me this set of visuals, used to drive student recruitment for their Year 2013 flagship program. Special thanks to the model for painstakingly making the tutu himself, for almost baring it all in the name of art, and for enduring the various itches and scratches and bites and stings from nature today.
And a wonderful warm big hug to all the very patient passerby and motorists, local and foreigners alike, who, although inquisitive and sometimes baffled, mainly left us to ourselves throughout the few locations covered by this shoot (with a few quick snapshots on your camera phones, yes we saw you!). You all are too cool! :">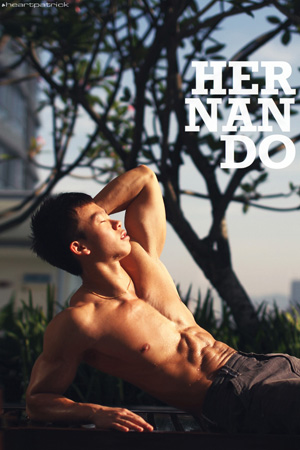 PORTRAITS • APR 2012
Continuing the string of rather productive weekends comes the 77th portrait shoot in the People series, which sees me returning to the comfort of the pool and garden level of the Tamarind for this portfolio shoot for budding Hottest Hunk 2012 wishful, Hernando.
Blessed with bucket loads of sunshine and a pleasant absence of nosy neighbours and their noisy kids, it looks like the potential of this all-too-familiar grounds has not been exhausted yet.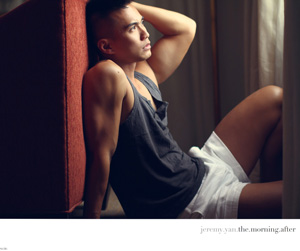 PORTRAITS • DEC 2011
PEOPLE 74:
JEREMY YAN IN
"THE MORNING AFTER"
Here comes the second set of pics from the same trip to Singapore, shot in the same hotel setting, but at a different time of the day and for a different model.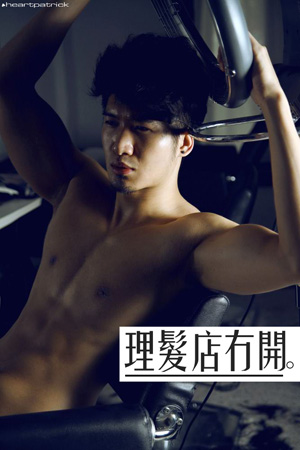 PORTRAITS • DEC 2011
PEOPLE 72:
DARREN TAN IN
"理髮店冇開"
For someone with very little facial hair, my infatuation with the process of shaving needs a good healthy outlet, and in this conceptual shoot, I let my imagination run wild as Darren took the center stage, armed with his electric shaver, scissors, combs and other fun props found in his charming salon. Handling these tools of trade is definitely second nature to him, except of course the only person whose hair he'll be cutting today will be himself.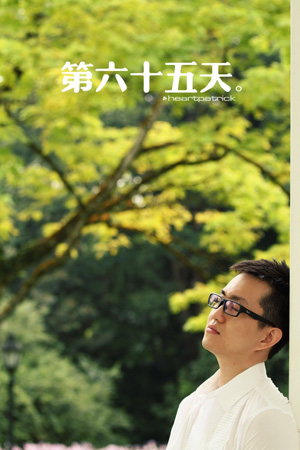 PORTRAITS • MAY 2011
PEOPLE 65:
GARY QUEK IN
"第六十五天"
People 65 is a commissioned portrait shoot that brought me back to the charms of Singapore again just few weeks after the previous one, and it looks like my string of luck with the weather has yet to see the last of its days, with the blessing of a persistently moody weather dotted with sporadic drizzles the whole morning and noon.
Nevertheless I enjoyed the shoot quite abit in the company of Gary and Matt who brought me to explore new places, and made me fell deeper into my addiction that is this sweet little island state.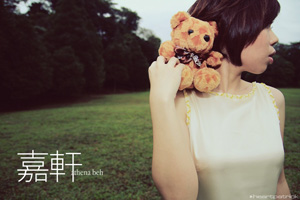 PORTRAITS • DEC 2010
PEOPLE 62:
ATHENA BEH ALBUM PORTRAITS
This 62th portrait album is technically my first fully commercial assignment, shot in Dec 2010, for a new Malaysian-based singer, Athena Beh 马嘉轩, whose new mini album 配角 has just now been released on 9 March 2011.
While most of my previous work has been pretty much independant, it's definitely an interesting experience to now collaborate with a team of art director and stylists who have as much interest and say in the theme and directon of an album as me. The Saturday morning weather wasn't exactly perfect, but I had fun! :)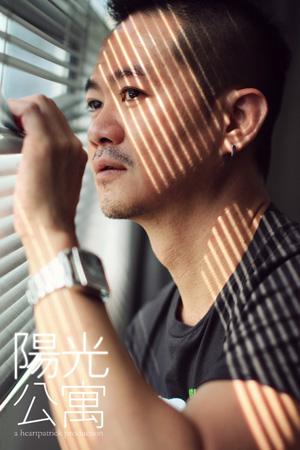 PORTRAITS • DEC 2010
PEOPLE 58:
RAYMONG WONG IN
"阳光公寓"
This commissioned shoot for Raymond Wong was blessed with tons of sunlight, hence the name of this album.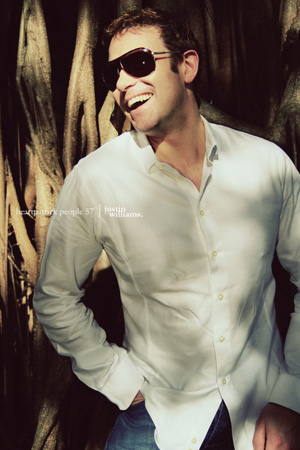 PORTRAITS • NOV 2010
Officially the first "ang moh" model to appear in the series of portraits line-up (well if you don't count the little cute french boy haha). Shot in the KLCC park amongst throngs of weekenders, and graced by limitless sunshine, it's done and over with in about 1.5 hours haha. Definitely not easy for a British to survive under the cruel sun i know, but Justin was this playful, obliging and sweet model as long as he lasted. :)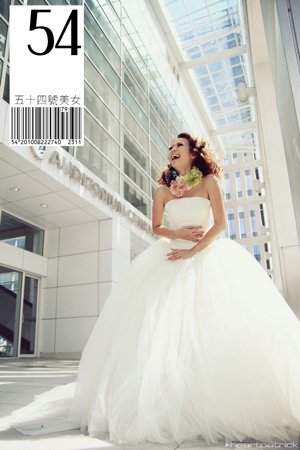 PORTRAITS • AUG 2010
PEOPLE 54:
JACLYNN IN
"五十四号美女"
It's been an awdful lot of time since the appearence of a female model, but I'm happy to publish today what is officially my forth female portrait album to date. This album is the result of a collaboration with a stylist who brought with her Jaclynn, in her fluffy white gown on a piping hot late morning in Putrajaya. Good stuff. :)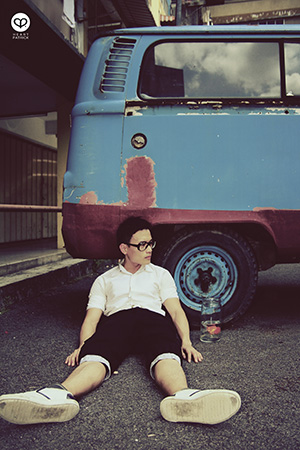 PORTRAITS • JUL 2010
PEOPLE 51:
WESLEY YAP IN
"金鱼佬"
The Jalan Alor/ Tengkat Tongshin neighbourhood still hold a dear place in my heart after all the numerous shots that I have done there over the years, and today, yet again, it has become the backdrop of my latest portrait shoot for new-comer Wesley Yap. This young chap comes with loads of enthusiasm and passion that I'm glad to say match that of mine, would definitely look forward to working with him again!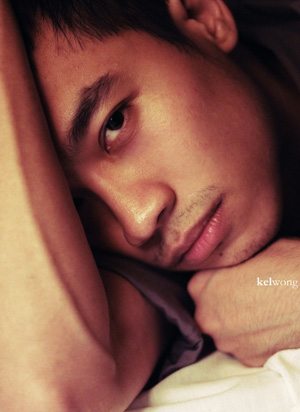 PORTRAITS • MAR 2010
A short and sweet follow-up shoot for Kel Wong during a regular catch-up session.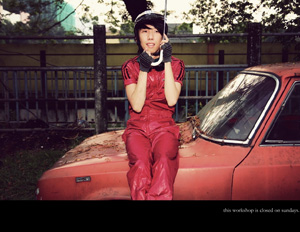 PORTRAITS • MAR 2010
PEOPLE 46:
DANIEL HENRY IN
"THIS WORKSHOP IS
CLOSED ON SUNDAYS"
After a very successful collaboration in the Sekinchan shoot, I've cornered Daniel Henry to appear in another shoot for me again, this time a solo portrait. Shot in a moody pre-dawn and dawn ambience, Daniel explored the charming Sentul East neighbourhood in his Adidas jumpsuit and transparent umbrella, finding meaning to a listless, barren Sunday, void of anticipations and longing.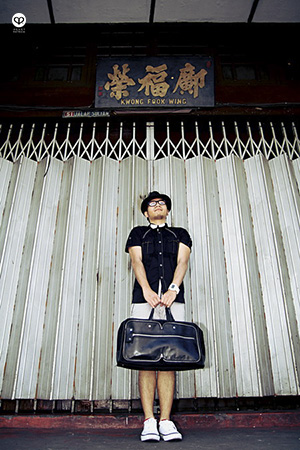 PORTRAITS • JAN 2010
PEOPLE 44:
STEVEN GOH IN
"A BAG FROM SUNNY STREET"
The entire chinatown came to a standstill this morning as they beheld the antics of Steven Goh, in his bow tie, and hat, and his mysterious black bag.
Thanks Steven for braving the curious stares from fellow onlookers and eager vehicles who stopped their cars to observe and wave at him.:)
And the gang of carpark attendants who cheered at us as we're leaving. Oh I love Petaling Street.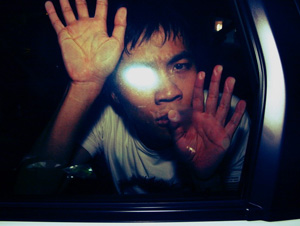 PORTRAITS • OCT 2009
Lost a thumb drive once in my car while it's being parked at the indoor carpark, and ended up crawling in and out and sniffing every hidden corner of the car in my attempt to retrieve the cursed object. Thus this idea of a low key harsh flash theme was born. Presenting Kel Wong, People 40.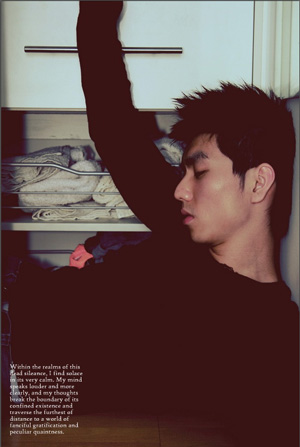 PORTRAITS • JUL 2009
PEOPLE 34:
ENSON LOH IN
"CLOSET CASE"
For this second theme, Enson transformed from a nerdy schoolboy tormented by the obligations of his studies to a stylish fashionista-wannabe mentally trapped within the confines of a walk-in wardrobe. Shot on the same day as the first theme "Revision Day", this album also uses the harsh flash treatment.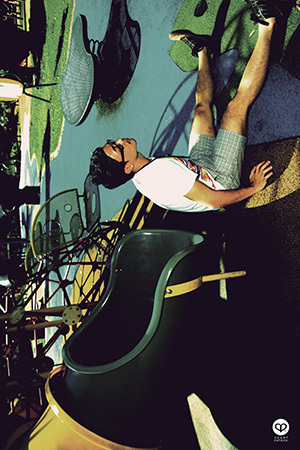 PORTRAITS • MAR 2009
PEOPLE 30:
KEVIN GAN IN
"WONDERLAND"
Subtly colourful and awkwardly artsy, this special shoot for my photography buddy Kevin is a celebration of lost childhood dreams. Shot entirely with direct flash against a muted backdrop on an overly sunny Sunday morning at the Lake Gardens.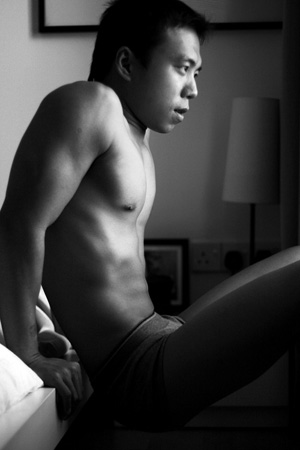 PORTRAITS • AUG 2008
Commissioned shoot for a pair of friends, shot against the clean minimalist backdrop of Tamarind as usual.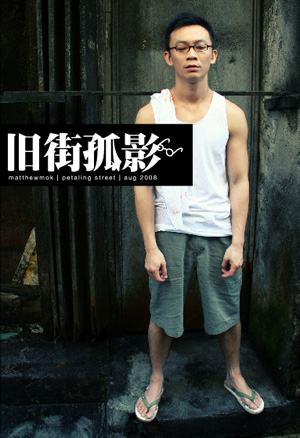 PORTRAITS • AUG 2008
PEOPLE 18:
MATTHEW MOK IN
"旧街孤影"
This second set for Matthew was shot in our wonderfully grimy Chinatown or affectionately known as Petaling Street to the locals. No more overly exposed skin, rainbow-coloured swim trunks and classy shades from the first set. It's gonna be pagoda white singlets, baggy pants and japanese slippers instead this time round.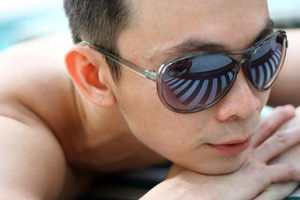 PORTRAITS • JUN 2008
PEOPLE 15:
MATTHEW MOK AT THE POOL
My third album of June 2008 brings me temporarily back from the pre-wedding craze to the ever-growing portfolio of male models in my photosite. It's definitely been a fun shoot for the very sporting Matthew who brave the cautious condo security guards and the occasional unsuspecting residents in his bright chilli-red trunks. The album is locked by request, but you may try your luck requesting the password from me. :D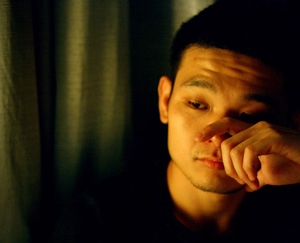 PORTRAITS • MAY 2008
Third album for May 2008 is a little collection of photos of sleepy Owen in a dreamy underlit setting.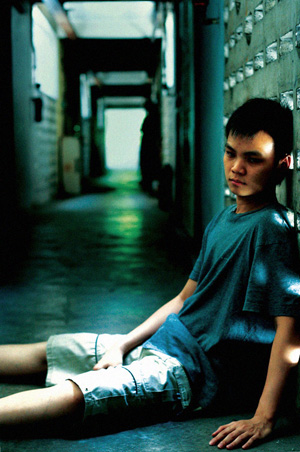 PORTRAITS • MAR 2008
PEOPLE 10:
JASON CHOONG IN
"THE APARTMENT"
Just published is a rather interesting portrait of Jason in his dilapidated apartment in Cheras. Occupied mainly by Indons and Banglas, imagine graffiti-infested walls, darkened corridors, rusty metal works and abandoned pieces of furnitures. Alot of cross-processing techniques are used during post-photography editing to bring out the mood that I want. This is one horror theme that I have been dreaming of doing for a long time!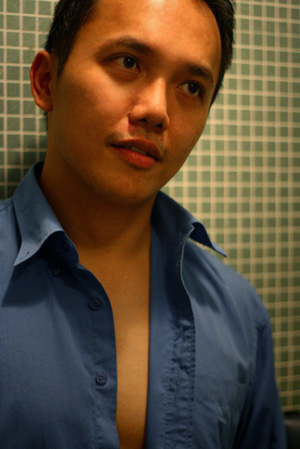 PORTRAITS • DEC 2007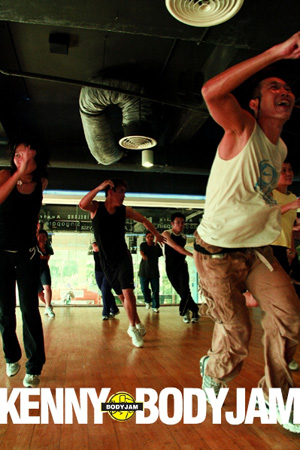 PORTRAITS • JUN 2007
PEOPLE 04:
KENNY LIAN IN LES MILLS BODYJAM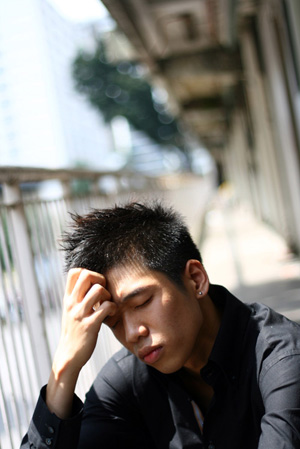 PORTRAITS • DEC 2007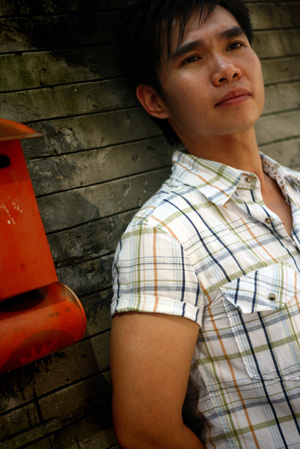 PORTRAITS • NOV 2007
PEOPLE 05:
DANIEL AND JINLUPP IN JALAN ALOR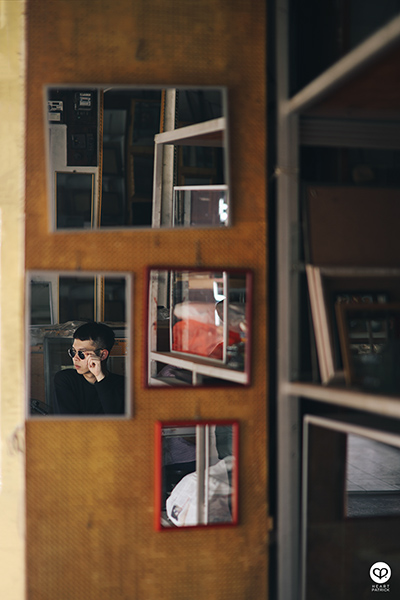 PORTRAITS • NOV 2017
PEOPLE 157:
EKKU IN "BOY FROM TANGKAK"

This album is pretty fated. If not for us being in Tangkak for an overnight trip and Ekku for being back in hometown that same weekend, we wouldn't have had the chance to meet up for this very last minute adhoc shoot in a charming old town. We have facebook to thank too for bringing us together of course. Been awhile since I last did such a spontaneous, carefree, lifestyle album, no preplanning, no frantic research, just going where my heart leads me. Kinda reminds me of how I started it all.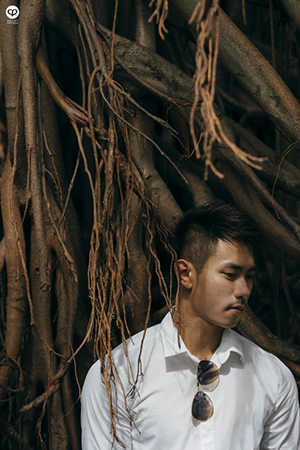 PORTRAITS • FEB 2016
A short and sweet shoot to stress-test the new Olympus OMD on my most favourite subject. I have to say that it held up pretty well except for scenes where the model is placed in front of a busy backdrop, at which there was a high tendency for the camera to focus on the backdrop instead. Still more fiddling with the advanced settings to bring the new baby up to speed with my shooting style.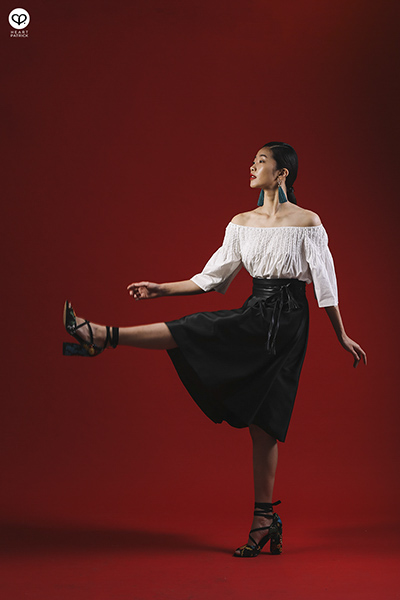 PORTRAITS • AUG 2017
PEOPLE 155:
MACCY LEE FOR
MESSAGE CAMPAIGN

My second collaboration with Message on their latest campaign brought us back to the studio for some clean shots with Malaysian model Maccy Lee.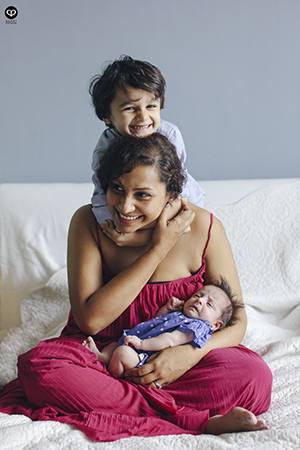 PORTRAITS • DEC 2015

Two years since their first child, the Giles family introduces Elizabeth, the newest bundle of joy to join this cheeky, fun family.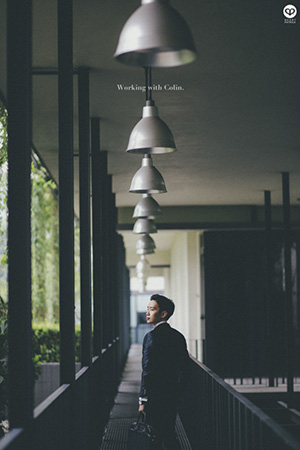 PORTRAITS • SEP 2015

PEOPLE 125:
COLIN TANG IN
WORKING WITH COLIN
Colin wanted a set of photos to commemorate his coming of age by, and thus the slipping on of the tux, though rare as an attire in the People lineup, is all but appropriate, especially so when set against the chic modern setting of the St Mary Residences.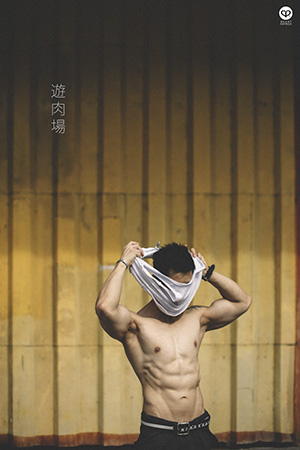 PORTRAITS • JUL 2015
The search for that perfect gym for a long-pending shoot finally ended with the discovery of The War3house, this rough and tough outlet built out of a former warehouse in Subang Jaya. And there won't be any better model to grace this charming backdrop other than the super committed Chris Wu himself.
Special thanks to the friendly folks behind The War3house for the permission to use this venue.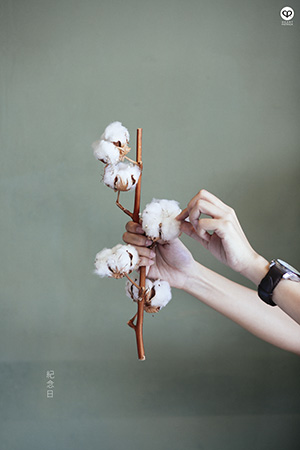 PORTRAITS • JUL 2015

Been awhile since my last female portrait, but Lee Sin is simply one of those fresh young faces that you cannot say no to. And for a self-declared "cafe rat", there is no better place to shoot her than in the company of one of her favourite cafes in town.
Thank you Awesome Canteen and Prologue in Petaling Jaya for the opportunity to use your beautiful space.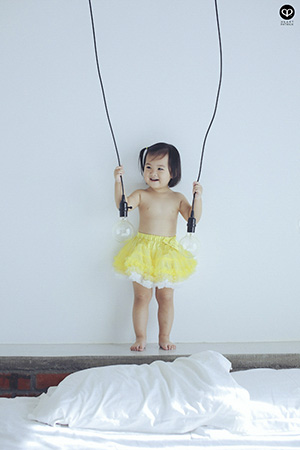 PORTRAITS • MAR 2015
PEOPLE 115:
WESLEY AND IVY
PREGNANCY & FAMILY PORTRAIT
HeartAbode v3.0 has not seen as much tickling and giggling as this fun-filled morning in March 2015.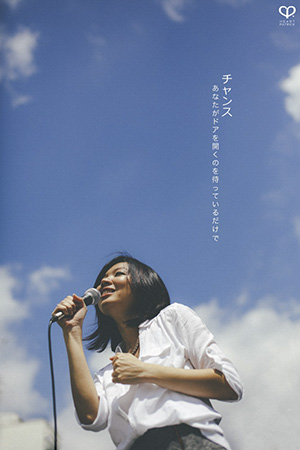 PORTRAITS • SEP 2014
PEOPLE 109:
CARMEN SARAH CHUNG IN "MEMORIES"
Here's a collab with gospel singer Carmen Sarah Chung for her second gospel music album, slated for release this Oct. My possibly sixth portrait album in the charming labyrinthine landscape of Centrio, and I'm still finding angles and spots that I have not explored. :">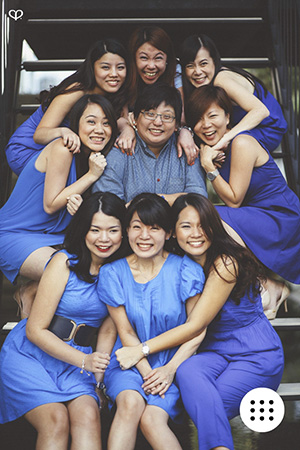 PORTRAITS • JUL 2014
Nine sounds like the number of pax in a group portrait project that is bordering on havoc but this gang works like a charm with the kind of chemistry only life-lo ng besties could identify with. I could do this again any day! :">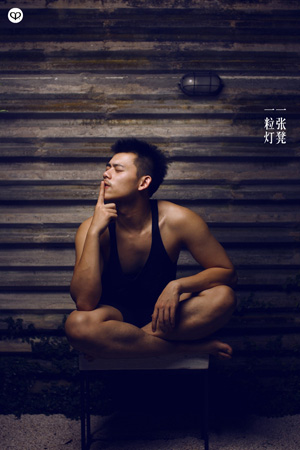 PORTRAITS • MAR 2014
PEOPLE 102:
KEIRON NG IN
"一粒灯 一张凳"
Finally, after shooting for almost a decade, I've got my first official set of studio lighting, and I couldn't understand now what took me so long. So here's a set done with that single light source.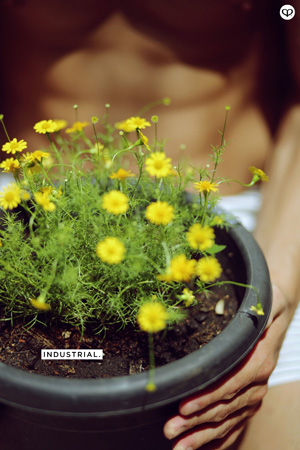 PORTRAITS • FEB 2014
PEOPLE 98:
JUSTIN WONG IN
"INDUSTRIAL"
And so, a proper portrait shoot against the freshly renovated interiors of HeartAbode v3.0 is born, in this second collaboration with Justin Wong.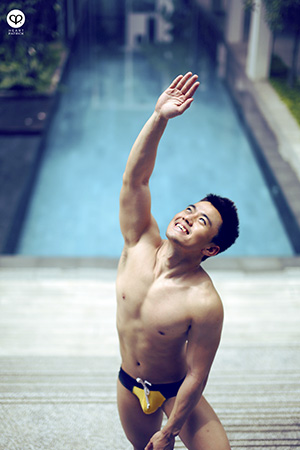 PORTRAITS • OCT 2013
Construction sites that are safe for photography are hard to come by. What better opportunity than during the renovation phase of HeartAbode v3.0 in Centrio Pantai Hillpark?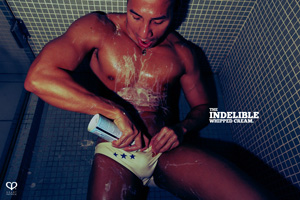 PORTRAITS • MAY 2013
PEOPLE 90:
HYCARL IN
"THE INDELIBLE WHIPPED CREAM"
The indelible whipped cream is an experience of its own, its penetrating effect beyond imagination, and the resistance against too painful to bear. Yet against the gradual onslaught of sweet ecstasy, the mental facility fought hard with the last inch of its energy, and there lies a streak of hope for recovery, recovery from the experience that is the indelible whipped cream.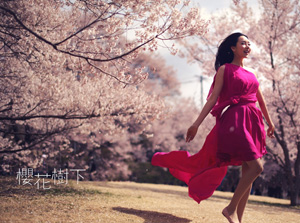 PORTRAITS • APR 2013
My first collaboration with a team of true professionals is an opportunity that is perhaps even more rare than sakura in full bloom. A decade of exposure in photography could not have taught me as much as I have learnt in the two days of the production, where a dedicated team of players from various background and roles come together to make magic happen.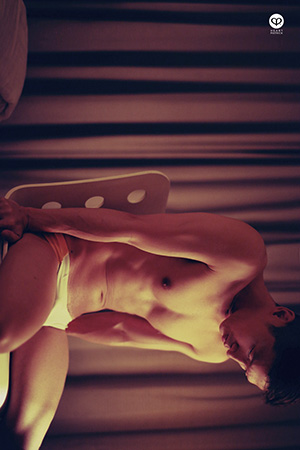 PORTRAITS • DEC 2012
PEOPLE 87:
LAWRENCE IN
"STUDIO 87"
Finally had the chance to exercise my fullframe gears on some bedroom shots that otherwise are already done to death by now.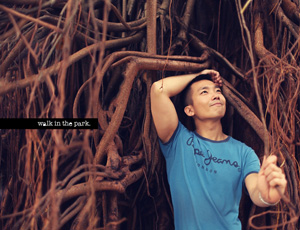 PORTRAITS • OCT 2012
PEOPLE 86:
JASON LIM IN
"WALK IN THE PARK"
t's been awhile since I last shot at the KLCC park. It's got a few good spots amidst the maddening crowd and the nosy park guards whose only duty is to shoo people off the fenced up patches. And oh! This is my first assignment with the 35,, f1.4L baby. How not to fall in love with it?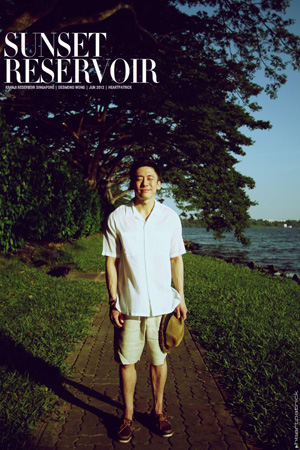 PORTRAITS • JUL 2012
PEOPLE 78:
DESMOND WONG IN
"SUNSET RESERVOIR"
And so, a planned shoot at the dilapidated Neo Tiew housing estate turned muji-inspired sunset take-a-breather kinda relaxed theme instead - that's the unexpected twists life tend to bring with it sometimes. But in the case of this hurriedly-organised People 78 shoot, it's this kinda life's little surprises that become pleasantly memorable. Seriously, how can the combination of a keen setting sun, stretchy shadows, salty breeze, and a large body of glittery water go wrong. :)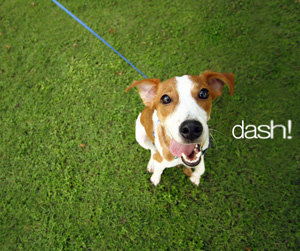 PORTRAITS • OCT 2011
It seems my decade-long experience with cameras is grossly insufficient when faced with a package of hyperactivity, cuteness, geram'ness and joy that is Dash. Was struggling between getting the right settings to handle this bundle of fun and just throwing my gears away to playyy! OMG it's so darn hard to get a good shot! hahahaha. I definitely need more time, and opportunity to date this darling again.
And by now you would have realised that Dash is really a Jack Russells, though he is as cute and as human as any kid out there, or maybe even more, thus the inclusion of him into my People series.
Special thanks to Marcus for graciously bringing his lovely Jack Russell to the grounds of KLPac for this series of test shot. :)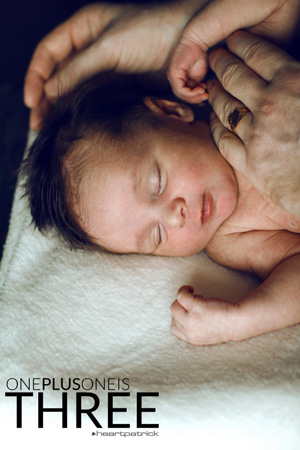 PORTRAITS • JUL 2011
PEOPLE 68:
NEWBORN PORTRAIT
"THREE"
After having shot 67 grown-up (or semi grown-up) official models, Hearpatrick finally got to point his lenses at a newborn darling! The little one takes no order to pose, makes faces and expressions as he pleases and takes breaks as he feels appropriate, but the two-hour sessions was filled with quiet little oohs and aahs that made this shoot undeniably the most heart-warming one for as far as I remember. :">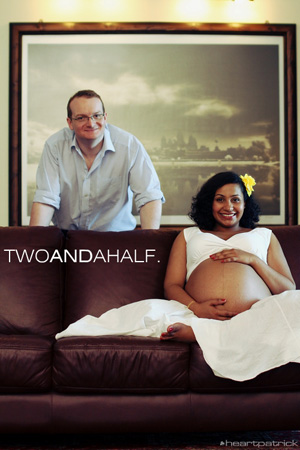 PORTRAITS • JUN 2011
PEOPLE 66:
ADAM AND ERIKA IN
"TWOANDAHALF"
Thank goodness for the 'fan mail' from Erika, for I've been waiting for my first official pregnancy portrait for quite awhile now. Didn't take me long to seal the deal, along with the rights to document Giles Junior's first few weeks out in this world. :)
And finally the weather gave in to my cries for a strong morning sun. A beautiful day, and a lovely couple that took just ten minutes to warm up to the lens, what more could I have asked for.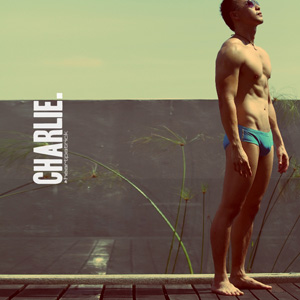 PORTRAITS • APR 2011
Shot at the Saffron, People 63 is technically my second pool-themed shoot, and the first one out of the Tamarind poolside zone, which, admittedly, has already been shot to death indeed. Special thanks to my friendly neighbour, Jack Lua, on the arrangement for the shoot permission, and of course to the model himself for enduring the throngs of mosquitos at the ground-floor bamboo forest area. :P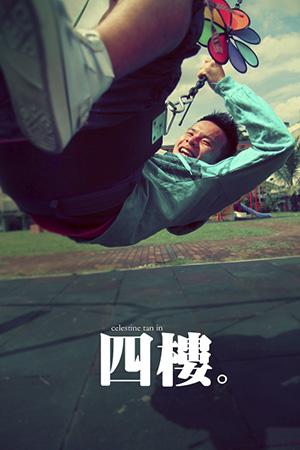 PORTRAITS • JAN 2011
PEOPLE 60:
CELESTINE TAN IN
"四楼"
The rediscovery of Razak Mansion was an pleasant accident. This quaint little township of apartment units built in a square centered with a large open field is quite one of its kind. They just don't build neighbourhoods this way anymore.
And what better way to celebrate its charms than to bring a model here for a portrait session - my first shoot for the new year. :)
Dressed in a few of his favourite attire, and peppered with hints of retro styling, Celestine brings with him the eagerness of a first-timer, and some luck to tease the sun out, and the ice-cream man too. :)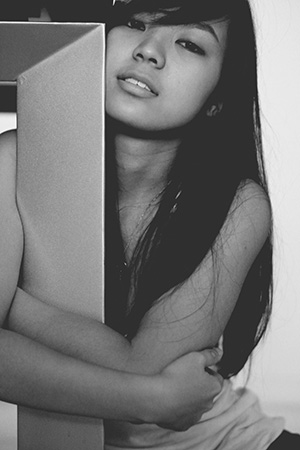 PORTRAITS • SEP 2010
September has indeed been pretty productive so far, with the publishing of my third album this month, with another extension of my female portrait series. Has the vicious cycle on male portraits been broken? I dunno, but it's indeed a refreshing experience shooting Vivien again after our very successful collaboration a year ago. She's just as natural in front of the camera, a breeze to capture indeed, and a sunny day just will never go wrong. :)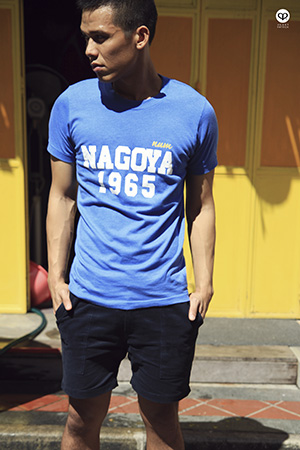 PORTRAITS • JUL 2010
PEOPLE 53:
ZAID IN
"SUNSHINE HILL"
My first portrait album from Singapore, how can it not be done at Ann Siang Hill? This interest collection of chic F&B outlets, boutique offices, and quaint souvenir shops is so easy to fall in love with.
Despite having scheduled this shoot right in the middle of a drizzling week, Zaid brings with him a certain cheerfulness that clears even the moodiest of weather, and so we were blessed with plenty of sunshine, hence the name of this album. :)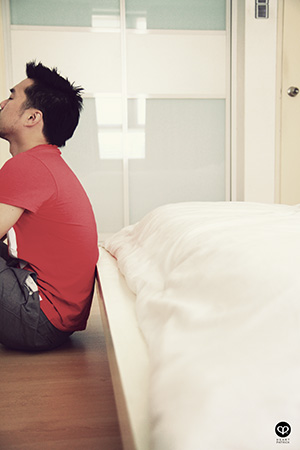 PORTRAITS • MAY 2010
PEOPLE 50:
IAN CHUNG IN
"熊先生的单身事件"
Feels like yesterday when I picked up the camera to shoot my first portrait. I know I have always been driven by the need to remember beautiful things, it felt good to be given the tool and the eye to do exactly that. It's so addictive that right from People number 1, I know I have discovered a new life-long passion.
But I would never have guessed that I could have covered 50 models in just three years. It's been three full years of fun, of sharing, of excitement from having touched alot of lives out there, and of a resulting much bigger social circle than what I started off with.
People 50 is a commissioned shoot for Ian, doing a theme that, in my own much-used words - have been shot to death. But nevertheless it's a revisit of the theme that has accompanied me in these three fulfilling years, and I felt happy that it still feels great to be doing this. :)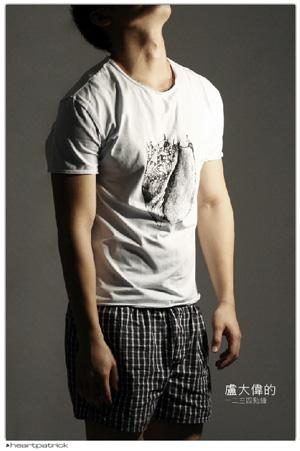 PORTRAITS • NOV 2009
Another fresh venture back into studio photography, after almost a year of absence from this rather challenging theme due to the lack of proper equipment. Well, dusted the folded piece of self-made backdrop and took out all my Ikea lightings from the storeroom, and yes! I'm back in action. :)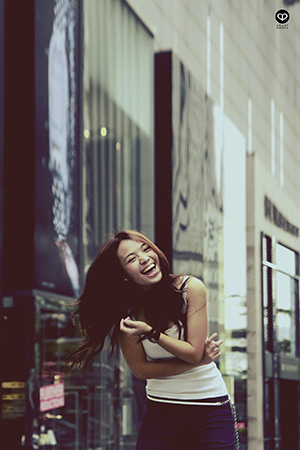 PORTRAITS • AUG 2009
PEOPLE 36:
VIVIEN LIM IN
"漫游十点钟"
The first album to be published in August 2009 is also *finally* my first female portrait album in a very very long time! Haha, after being fed all the persistent questions of why most of my models are strictly male, I now have the answer halleluyah.
Further to the very successful collaboration the week before during her graduation portrait, I had the honour of shooting Vivien again in this fun outdoor portrait through the streets of Bukit Bintang and Imbi. Sporting a youthful, carefree yet often times sultry looks, Vivien is indeed a breeze to shoot. :)
"Every angle also nice one." :P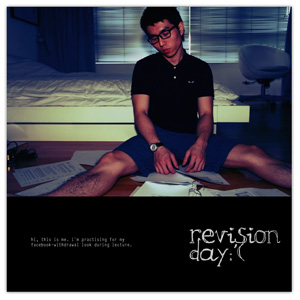 PORTRAITS • JUL 2009
PEOPLE 33:
ENSON LOH IN
"REVISION DAY"
Does studying for exams still give you the shivers? Come relive the tormenting and bitter-sweet moments with Enson in this themed shoot. :)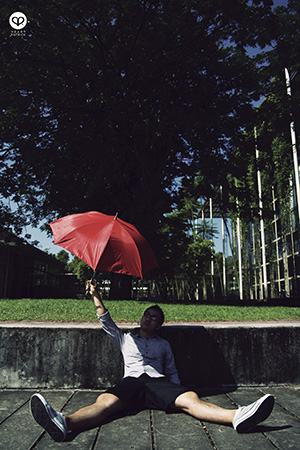 PORTRAITS • MAY 2009
PEOPLE 32:
KIAN CHER IN
"THE UMBRELLA MONOLOGUES"
So I said that I'm gonna finally do a sunny sporty theme this time, but I let my dark side took over again, and here comes another moody melodramatic theme shoot. It was an unbearably hot morning in KLPac but we managed to pull through 2 hours of shoot (before the guards came over) hehe.
Anyway, on the art direction - this shoot details the mental journey of a guy trapped in his obsession with a red umbrella (featured prominently throughout this shoot) - the personification of which is evident in his monologues.
Well I hope you read Chinese. ;)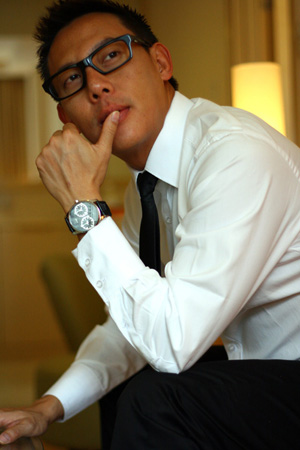 PORTRAITS • OCT 2008
The commissioned shoot for Kevin was done in Piccolo Hotel, KL's latest boutique hotel situated right at the heart of Bukit Bintang. Piccolo's management was kind enough to allow us to use the suite and the lobby area for the shoot.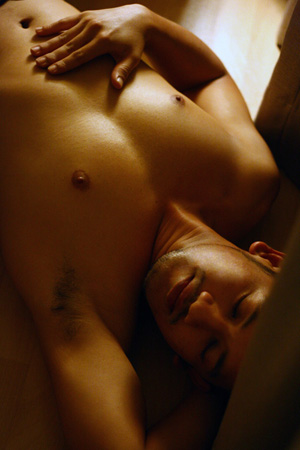 PORTRAITS • SEP 2008
Here's a little collection of photos shot against the dreamy dimly-lit setting of the Tamarind bedroom.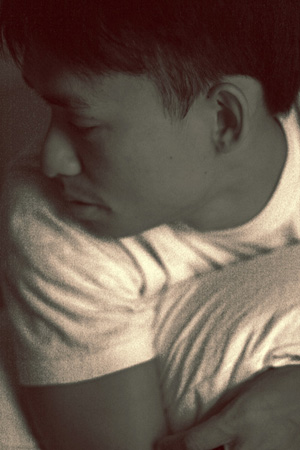 PORTRAITS • SEP 2008
Another small collection of sensual bedroom portrait, this time with a strict sepia tone, for Brian.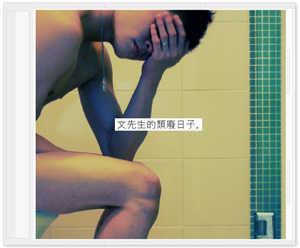 PORTRAITS • AUG 2008
PEOPLE 19:
VINCENT IN
"文先生的颓废日子"
Here's a slightly more artsy lifestyle album that has a tighter conceptual feel incorporating unconventional poses, use of props and more generous colour processing, to paint a graphical stage that compliments the lyrical premise of a love number from one of my favourite artist - Tanya Chua.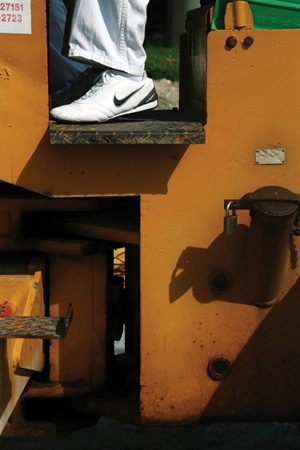 PORTRAITS • SEP 2008
PEOPLE 16:
GUOO JINN IN
"THE MISADVENTURES OF SUPERMAN"
Shot against the quaint setting of the old neighbourhood of Sentul and Jalan Ipoh area comes this fun-filled, care-free album. Model number 16 is my unsuspecting colleague Guoo Jin. Haha. Well at least now he can't complaint of not having any photos for his facebook anymore I guess. :P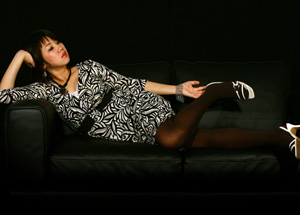 PORTRAITS • MAR 2008
March 2008 seems like a very productive month for me. The Angeline album becomes the forth one to go live this month alone, and is my first official female subject! However, the number of photos sees a stark decrease compared to my other albums as I have imposed a more stringent quality control to cut down on photos with similar poses.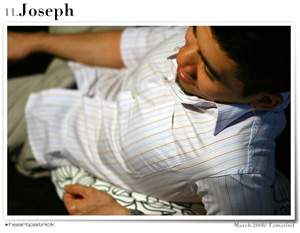 PORTRAITS • MAR 2008
Just published is my first public portrait album shot at the better studio setup at my place.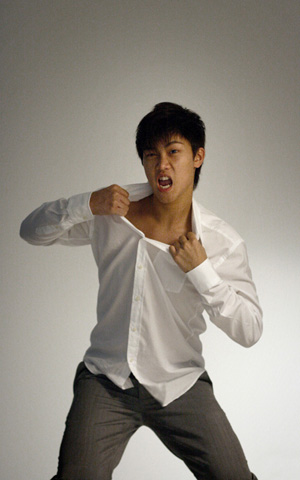 PORTRAITS • JAN 2008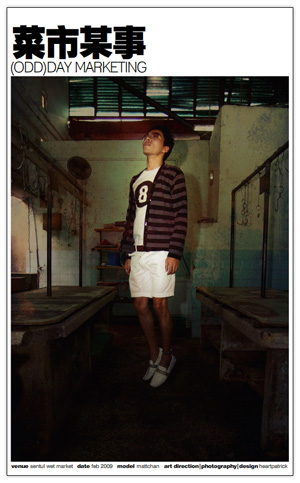 PORTRAITS • FEB 2009
PEOPLE 27:
MATT CHAN IN
ODDDAY MARKETING
Finally, the chance to showcase the wonderfully grimy, rat infested territory that is Sentul Wet Market, using predominantly harsh flash in this experimental, fulfilling and absolutely fun shoot for Matt Chan.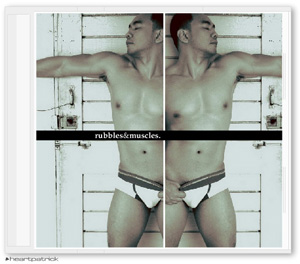 PORTRAITS • NOV 2008
PEOPLE 25:
JOEL IN
RUBBLE AND MUSCLE
Shot sneakily in the abandoned Sri Terengganu flats in Sentul on a Saturday morning, imagine the combination of rubbles and muscles, blessed with alot of sunlight. Thanks to Joel for being such a sport. And hey, a toast to my first venture into artistic nude! :)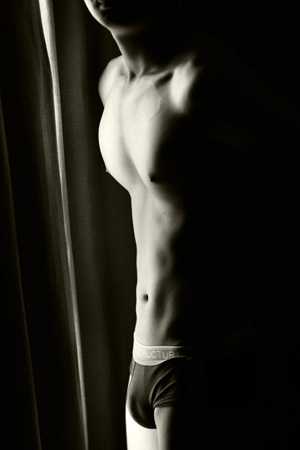 PORTRAITS • APR 2008
PEOPLE 12:
SK CHIA IN "GOOD MORNING NISHIKI"
The second album published in April 2008 is inspired by the quiet celebration of the intriguing private moments on a peaceful Sunday morning, shot primarily with soft natural light filtering through the venetian blinds.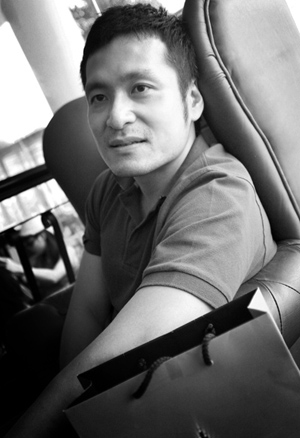 PORTRAITS • MAY 2007
PEOPLE 02:
KC AT VIVOCITY, SINGAPORE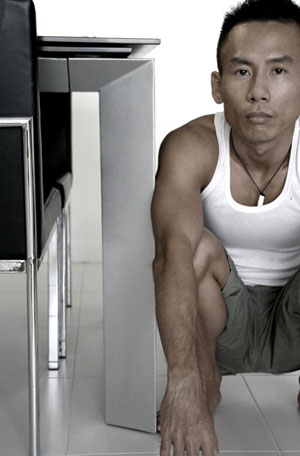 PORTRAITS • MAY 2007
PEOPLE 03:
RYAN AT THE TAMARIND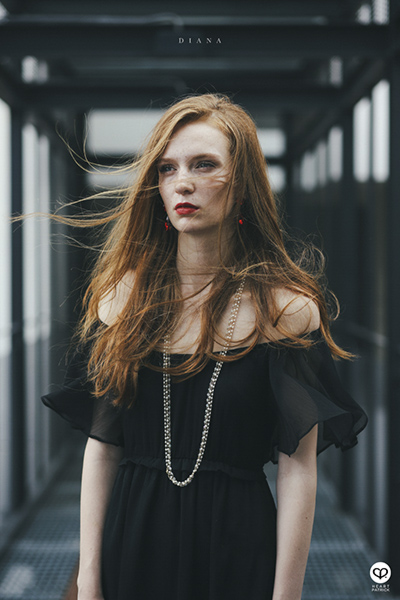 PORTRAITS • AUG 2016
PEOPLE 145:
DIANA SABLICOVA IN
"DIANA"
Collaboration with Message Boutique on their Autumn/Winter collection. Centrio has been the backdrop of way too many of my portraits but it's not everyday that I get to experience it in the presence of a sweet 16yo frolicking in its maze garden and hanging bridges.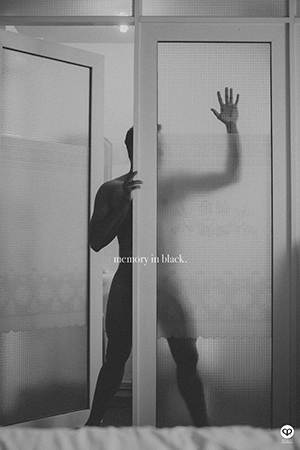 PORTRAITS • APR 2016
Memories, this fluid cacophony of emotions and experiences, they stick like faded paint on an old hotel's wall, never quite there but never gone. Best relived in black and white, we don't need colors to prove how pretty our little fleeting moment in this world has been.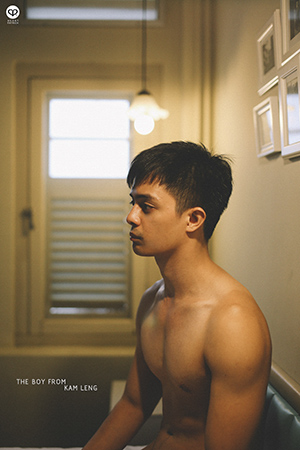 PORTRAITS • APR 2016
PEOPLE 137 -
RYNE CHEOW IN
BOY FROM KAM LENG
The yesteryear lives on in Kam Leng, its walls telling stories of which characters have long passed, and the nostalgic air lingers.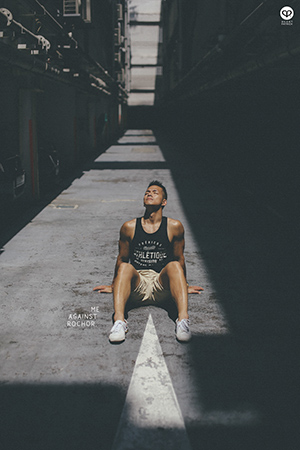 PORTRAITS • APR 2016
PEOPLE 136 -
WILLIE CHAN IN
ME AGAINST ROCHOR
On a quiet Thursday morning, I took a walk at the charming Rochor Center, this colorful set of HDB flats on its last few months of existence. The imminent demolition is slated for Sep 2016, bringing with it almost four decades of memory.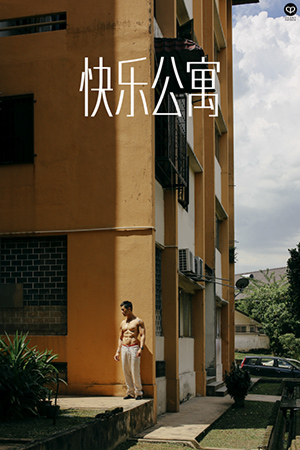 PORTRAITS • JAN 2016
My first portrait project of the year brought us to this charming set of apartment blocks in Seksyen 17 PJ, called Happy Apartments, where the oldschool vibe of urban heritage still linger in the air.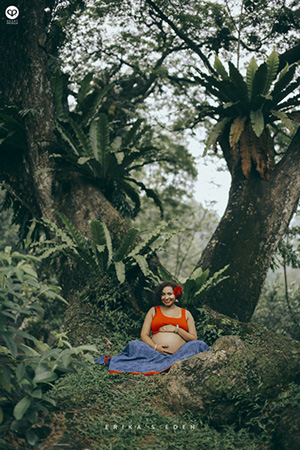 PORTRAITS • OCT 2015

PEOPLE 128:
ERIKA GILES IN
ERIKA'S EDEN
Fresh from the Lake Gardens this morning, and just a few weeks away from the second bundle of joy, Erika the bubbly mummy is back for a fresh set of pregnancy portrait.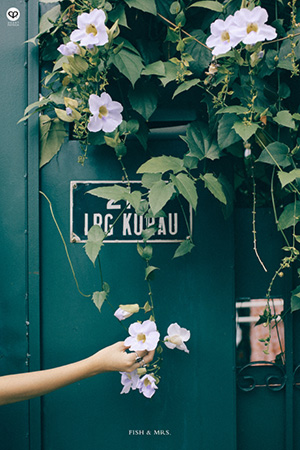 PORTRAITS • SEP 2015

PEOPLE 127:
LEE SIN IN
"FISH & MRS."
My love for Taman Bukit Pantai, or the fishy neighbourhood as I affectionately call it, started many years ago with the discovery of Baba Low and Sekeping Tenggiri. It's not easy to be hip with streets that are named after fishes, but when you have houses that are rebuilt with a strong sense of artsy progressive architecture style yet still marvellously staying true to its vintage roots, you get a really promising neighbourhood that continues to excite at every turn.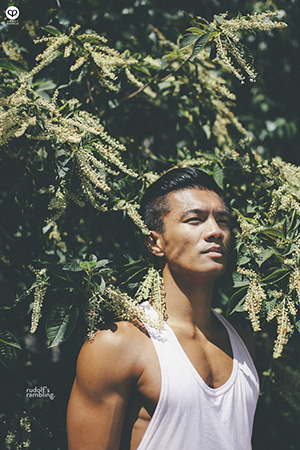 PORTRAITS • AUG 2015

PEOPLE 124:
RUDOLF CEZAR IN
"RUDOLF'S RAMBLING"
During my research in Instagram of exciting things to do in New York, I chanced upon Rudolf's profile and so my first portrait shoot over at this exciting, new playground was arranged. Naturally, the backdrop features one the top destination in my off-the-tourist-map spots list - this really cool underground metro station on 9th street. And we also threw in a visit to the High Line Park to take advantage of a sunny summer afternoon.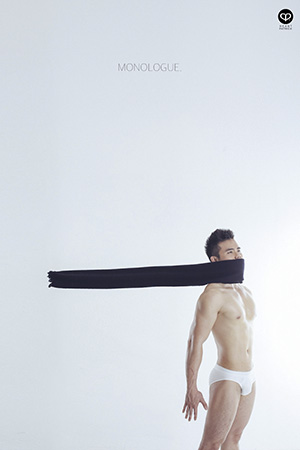 PORTRAITS • MAR 2015
PEOPLE 116:
VOON KHONG IN
"MONOLOGUE"
Monologue is a celebration of the clean space minimalist movement that somehow has escaped me until now. Got a studio rented for this high-key studio shoot, quite a rare effort in my line-up of the People series, but I'm truly happy that for once I'm making baby steps forward to recreate some new mood and composition styles as a departure from the earlier work that is frankly beginning to smell a little stale.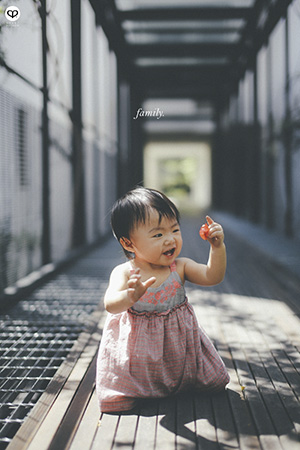 PORTRAITS • DEC 2014
The foray into family portraits speeds up as I continue to charm families with the beautiful resort-like environment of HeartAbode v3 at Centrio Pantai Hillpark.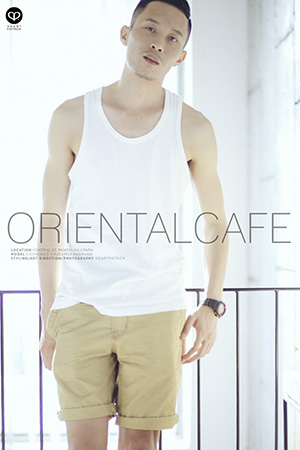 PORTRAITS • NOV 2014
PEOPLE 111:
NITHID IN
"ORIENTAL CAFE"
A coincidental acquaintance with Mr Chueamueangphan brought us People 111, an adhoc shoot with no lengthy discussion on art direction or attire selection.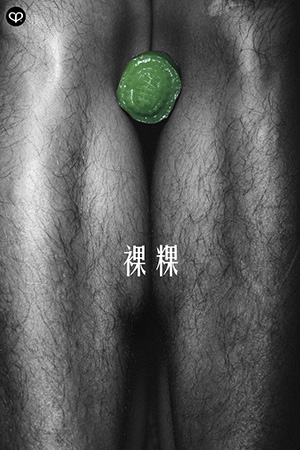 PORTRAITS • JUN 2014
The only lines between gluttony and lust are those formed by the gentle curves of a human body. Welcome to the next installment of our food fetish theme, now featuring a local item common to the Malaysian's rich tapestry of food culture.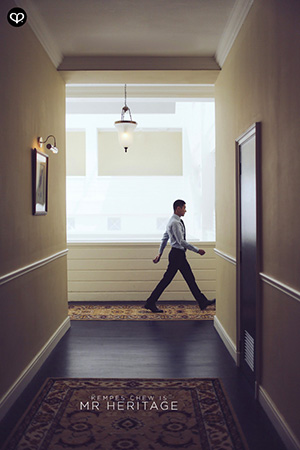 PORTRAITS • MAY 2014
PEOPLE 103:
KEMPES CHEW IN
"MR HERITAGE"
The pleasant nostalgic warmth of The Majestic Hotel demands no less than an executive look of which Kempes pulled off effortlessly. Been awhile since I dress my model this way, but it's always refreshing to redo a set that is simple and clean.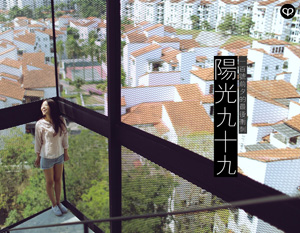 PORTRAITS • MAR 2014
PEOPLE 99:
VIVIEN LIM IN
"阳光九十九"
Never thought that this day will come, but it looks like I'm finally staring at the end of my double-digit running number for my people series. 
Can't help but retrace the journey so far, those wonderful models that I've met along the way, these are the beautiful people to whom I owe the deepest gratitude for giving me the opportunity to grow and to experiment.
I guess I have always ponder what the future may bring, but regardless, the past seven years has been one hell of a joyride. 
Thank you all for your love and support. :">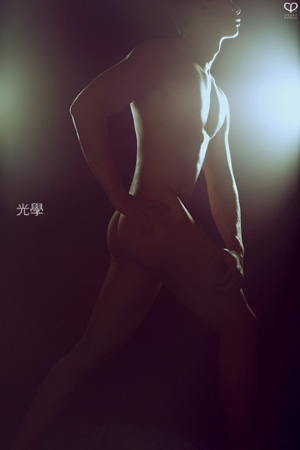 PORTRAITS • DEC 2013
What started as a practise session for an upcoming studio shoot has churned out results more interesting then what I have expected, so here goes. :">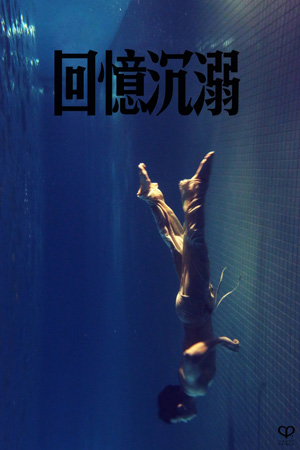 PORTRAITS • JUL 2013
Technically one of the most challenging shoot for me so far, yet every bit as fulfilling, here's my second attempt at the underwater theme. While the first shoot with Priscilla was done in bright mid noon utilising direct sunlight filtering through the surface of the water, this one was done after dark and depended solely on the underwater spotlights on both sides of the pool.
The weak lighting resulted in me boosting ISO to 8000, and reducing exposure by quite a few stops, yet shutter speeds remain slow and the number of blurred shots outnumbered the clear ones.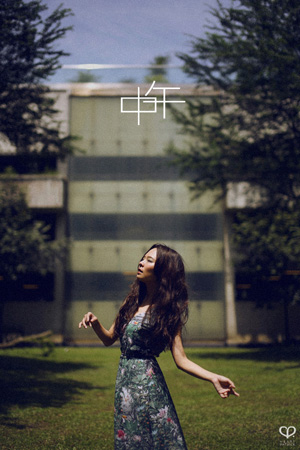 PORTRAITS • JUN 2013
PEOPLE 91:
PRISCILLA WONG IN
"中午"
Apparently one of the harshest time of the day for a shoot but there really is no stopping anyone from making a hot bright mid noon work, as long as you set your heart to it. The world would definitely be a rather boring place is shots are only done during the golden hours.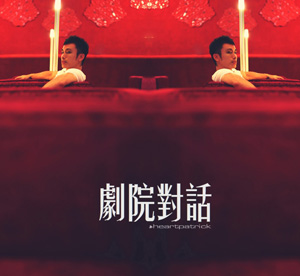 PORTRAITS • OCT 2012
PEOPLE 84:
PATRICK & JIRIC IN
"剧院对话"
The lobby of Lai Chun Yuen is charming enough to deserve a portrait shoot of its own, and on a quiet post-dinner weekend evening, a camwhore session can be surprisingly productive when in the right company. Thanks Jiric for this lovely shot, and please look out for your own too! :">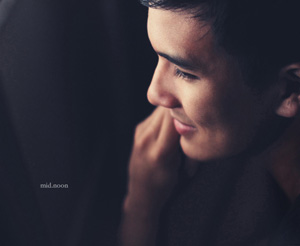 PORTRAITS • AUG 2012
PEOPLE 80:
BRYAN JOHN PAULOSE IN "MID.NOON"
There was a time when the only portrait shoots I did were those done in the convenience of my humble abode, so much so that my buddies said they will puke if I ever publish another album shot at the Tamarind. Well, the last published album done here was in Dec 2010, so with our relatively short attentive span given all the distractions that is facebook, I'm sure it's a safe time now to sneak in another one, no? I promise I will try to get some fresh perspectives. And for sure a fresh model, at the very least.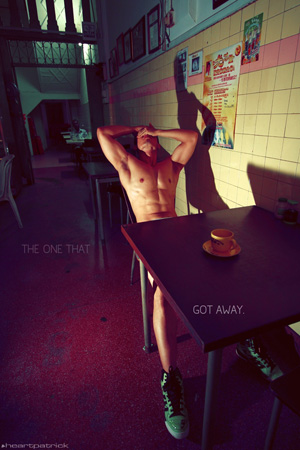 PORTRAITS • APR 2012
PEOPLE 76:
KEVIN GAN IN
"THE ONE THAT GOT AWAY"
Mr Kevin Gan, ahh where do i start? Well maybe at our first collaboration together, as People 30, way back in March 2009. That's a good three years ago indeed. And i don't think many people will even realise that it's the same guy. The premise of this theme took inspiration from Katy Perry's song, about life's various regrets, particularly in the love department, and how these regrets manifest themselves into material things, like erm.. six packs. Patrick presents the improved Mr Kevin Gan.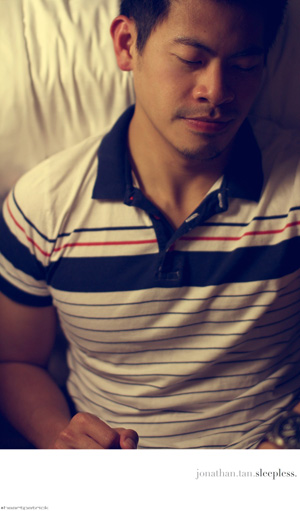 PORTRAITS • DEC 2011
PEOPLE 73:
JONATHAN TAN IN
"SLEEPLESS"
From a recent trip to Singapore come this set of pictures that are a quiet recollection of the solitary moments spent away from home in a cold, yet strangely cosy hotel room.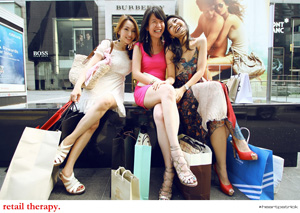 PORTRAITS • SEP 2011
Here are some shots from a recent co-photographying session for my photokaki Gene Kok. Three ladies out on a full day of retail therapy, that's energy too fun not to publish. :">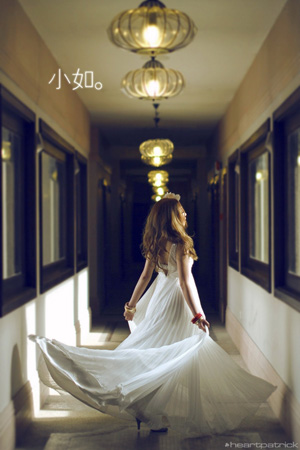 PORTRAITS • JUL 2011
My second collaboration with stylist Doris was a much-awaited event because I had fond memories of her attention to details, and the lovely accessories that she was able to cook up for the models. Done in about six hours or so, in the company of two fun videographers and my supportive photography kaki, this shoot saw us sweeping through the lobbies and corridors of Pullman Resort in search of the perfect spot to place model, dressed up as the hopeful bride who is out on a not-so-sunny day for a taste of love.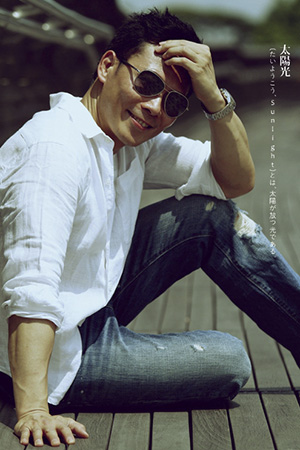 PORTRAITS • APR 2011
This commissioned shoot for Weng brought me all the way to Singapore, back to the very gorgeous Henderson Waves structure of which my original visit was love-at-first-sight. And so I finally completed my year-long dream of doing a portrait shoot here.
Done on a sunny, windy, Saturday morning, the weather could not be better, but nevertheless I guess I could have chosen a weekday instead, as it was an absolute nightmare trying to cut off from my shots the throngs of joggers and visitors who had come to admire this little wonder.
And erm, please excuse the japanese characters. These are mainly used for illustration purposes. :P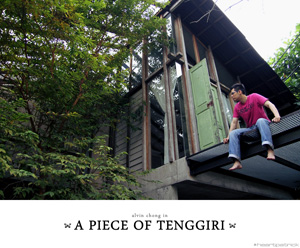 PORTRAITS • JAN 2011
PEOPLE 61:
ALVIN CHONG IN
"A PIECE OF TENGGIRI"
The commissioned shoot for Alvin came about when I was hopelessly in love with Sek San's work of art, and so the decision to head to Sekeping Tenggiri was sealed. Nestled in a quiet neighbourhood within Bangsar, this quaint little abode could not feel anymore out of town, though hints of tall skyscapers peeping out from within shady trees and scrubs did remind me that we're still very much in the heart of the city.
Something needs to be done about the mosquitors though. That should save me some time photoshopping out the unsightly bites all over the client. :P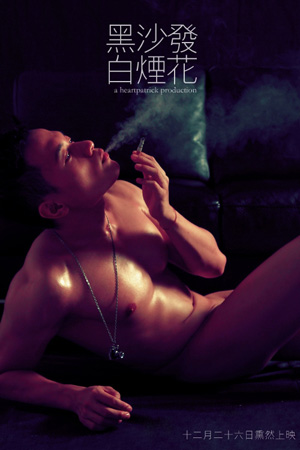 PORTRAITS • DEC 2010
PEOPLE 59:
WESLEY YAP IN
"黑沙发白烟花"
Another attempt at the unfamiliar realms of studio photography, and my second collab with Wesley Yap.
Thanks Wesley for going back to basics in your birthday suit on your birthday itself haha, and for reliving your days as a heavy smoker. Two cigars (which ran out faster than I could shoot) and 5 sticks of saat shouldn't be sufficient for a relapse of this bad habit i hope? I'll pray for you. :P
Special thanks to Mum for heading out to get us the cigs and lighter during setup and then for obediently staying in your bedroom after that (as usual) and also for playing it cool when Wesley accidentally flashed at you when running to the washroom. Muaks.
STUDIO GEARS: * Speedlite on stand as single lightsource, umbrella as modifier.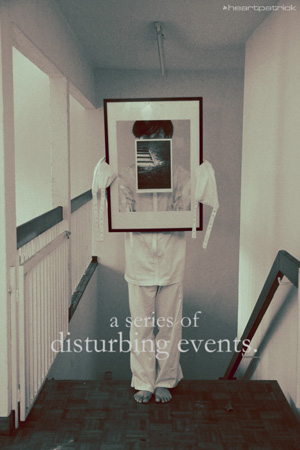 PORTRAITS • SEP 2010
PEOPLE 55:
FABLE FAWG IN
"A SERIES OF DISTURBING EVENTS"
What do you get when you introduce an unoccupied townhouse to a mental patient with MPD (multiple-personality disorder)? Well you get get a whole afternoon of wicked role-play, showing us bits and pieces of his antics in the process, and perhaps also revealing the thing that triggered it, this series of disturbing events.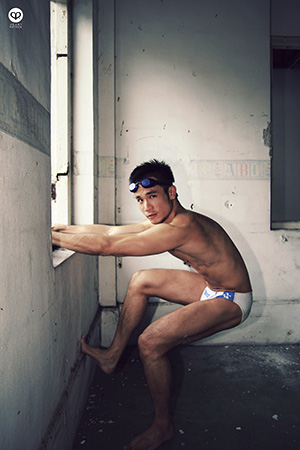 PORTRAITS • JUL 2010
PEOPLE 52:
SUNNY CHEONG IN
"游干水"
What do you get when you take an outdoor activity and put it completely out of context? This album is about creating the contrast between the model and his surrounding, and I'm glad to have Sunny graced the shots.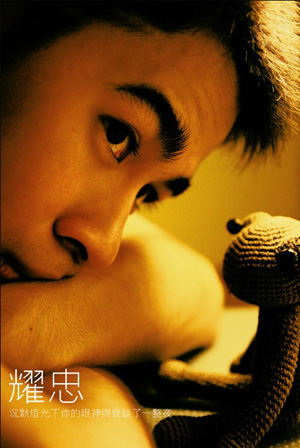 PORTRAITS • MAR 2010
Some quick shots from a 15-min session with Kenneth-thick-brow-Liew.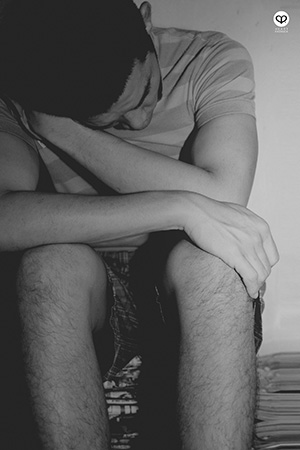 PORTRAITS • DEC 2009
PEOPLE 43:
ERIC LIM IN
"夹夹夹 PEGS PEGS PEGS"
Shot in slightly under two hours on Christmas Day is a dark moody theme done at the quaint central courtyard layout of Union Flats, Sentul. Special thanks to Eric Lim for being such a sport, takes alot of courage indeed to stick his body into various dirt-infested corners of his rented place.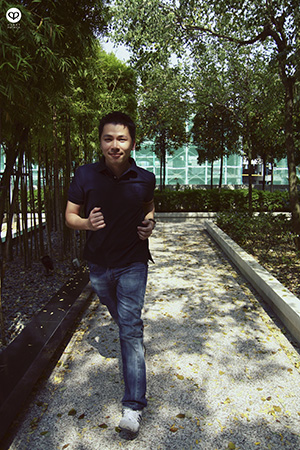 PORTRAITS • OCT 2009
PEOPLE 41:
GENE KOK IN
"SUNLIGHT"
And so, sunlight comes pouring back into the works of S.A.P (not without a hint of overcast though), in this short and sweet hour-long shoot for People 41.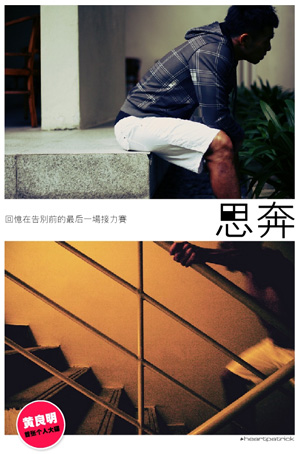 PORTRAITS • AUG 2009
PEOPLE 38:
JUSTIN WONG IN
"思奔"
Shot back to back at Tamarind on a drizzling Saturday morning, here comes an odd combination of two very different techniques, connected by a common theme that tells the struggles to rid one of unpleasant memories.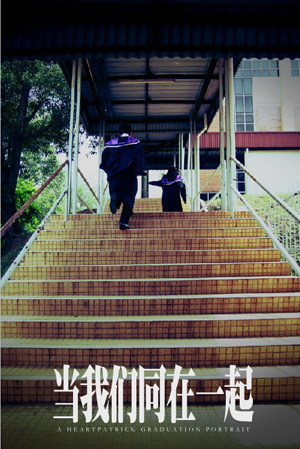 PORTRAITS • JUL 2009
PEOPLE 35:
VIVIEN AND MERVIN IN
"当我们同在一起"
Here comes an artsy graduation portrait album, indeed another first for Something About Patrick! I'm lucky to have covered this very interesting shoot during the TAR College convocation.
I absolutely enjoyed myself shooting the cheerful couple at the various spots around the college compound, from the rather messy tutorial rooms, to the stairways and the charmingly aged canteen. Their last journey as students in this little world where they have called home for the past few years of their lives - I'm happy to have accompanied them. :)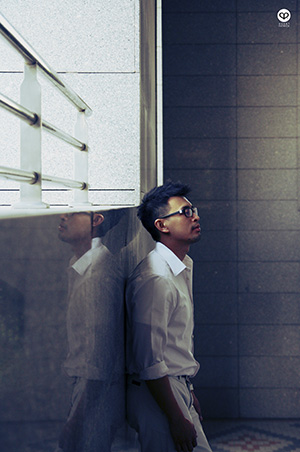 PORTRAITS • APR 2009
PEOPLE 31:
THOMAS TEE IN
有人喜欢白
Thomas showed up at the Palace of Justice, Putrajaya, in a spotless white shirt with matching light grey pants, and the theme for the shoot was immediately set. Had a fun time shooting him at the few locations around there. Also decided to head to Pullman Lakeside Putrajaya to check out the place, and oh gosh, what a lovely spot for more portrait shoots! You absolutely need to check the resort out, especially the Lotus lobby.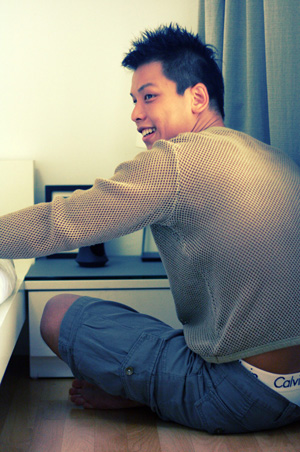 PORTRAITS • SEP 2008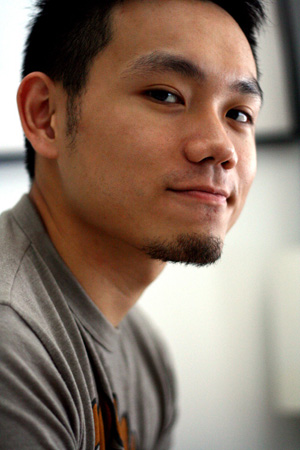 PORTRAITS • AUG 2008
PEOPLE 17:
EDISON WOO SET 1 & 2
Model number 17 arrived in a graphic tee and bermudas and no change of wardrobe, but we still managed a short and sweet shoot. Definitely needing a follow-up session.
*Updated: Just published is now Set 2 from a follow-up session with Edison, done with a slightly different theme and colour processing as compared to Set 1.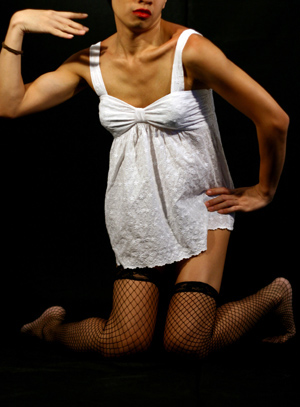 PORTRAITS • FEB 2008
PEOPLE 09:
NICOLE AND FAY IN "SUNGAI WANG GIRLS"
Most probably the most experimental theme to date, and I'm not supposed to tell more than that.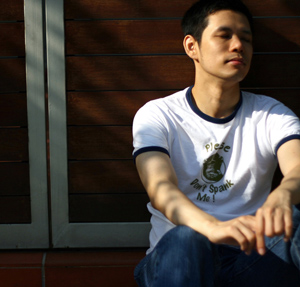 PORTRAITS • JUL 2007
PEOPLE 01:
ALVIN AT THE TAMARIND